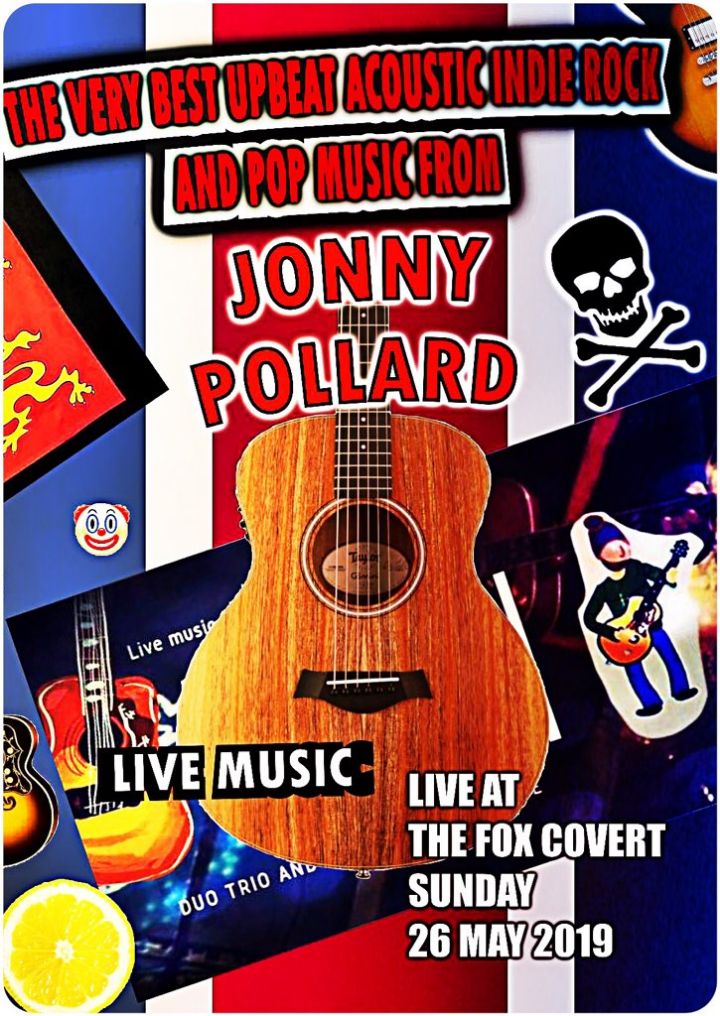 07 Mar

Jonny Pollard on Friday 4th September 2020
Live Music Entertainment by Jonny Pollard
Leading singer from popular indie and wedding function band 'Kings Contraband', Jonny Pollard performs solo as an upbeat singer and guitarist performing a night of entertaining live music. With a huge range of songs from indie, classic rock and quirky pop, his set will cover the likes of Oasis, The Beatles, Simon & Garfunkle, AC DC, The Rolling Stones, Pulp, The Clash, The Arctic Monkeys, Johnny Cash, The Jam, The Kooks, and many, many more.
He will be singing on Friday the 4th of September.

As well as doing some "indie" and the "classics", with it being St Patrick's Day weekend on the 15th of March, he is also going to so some Irish sing along classics. Come and join us at the Fox Covert.