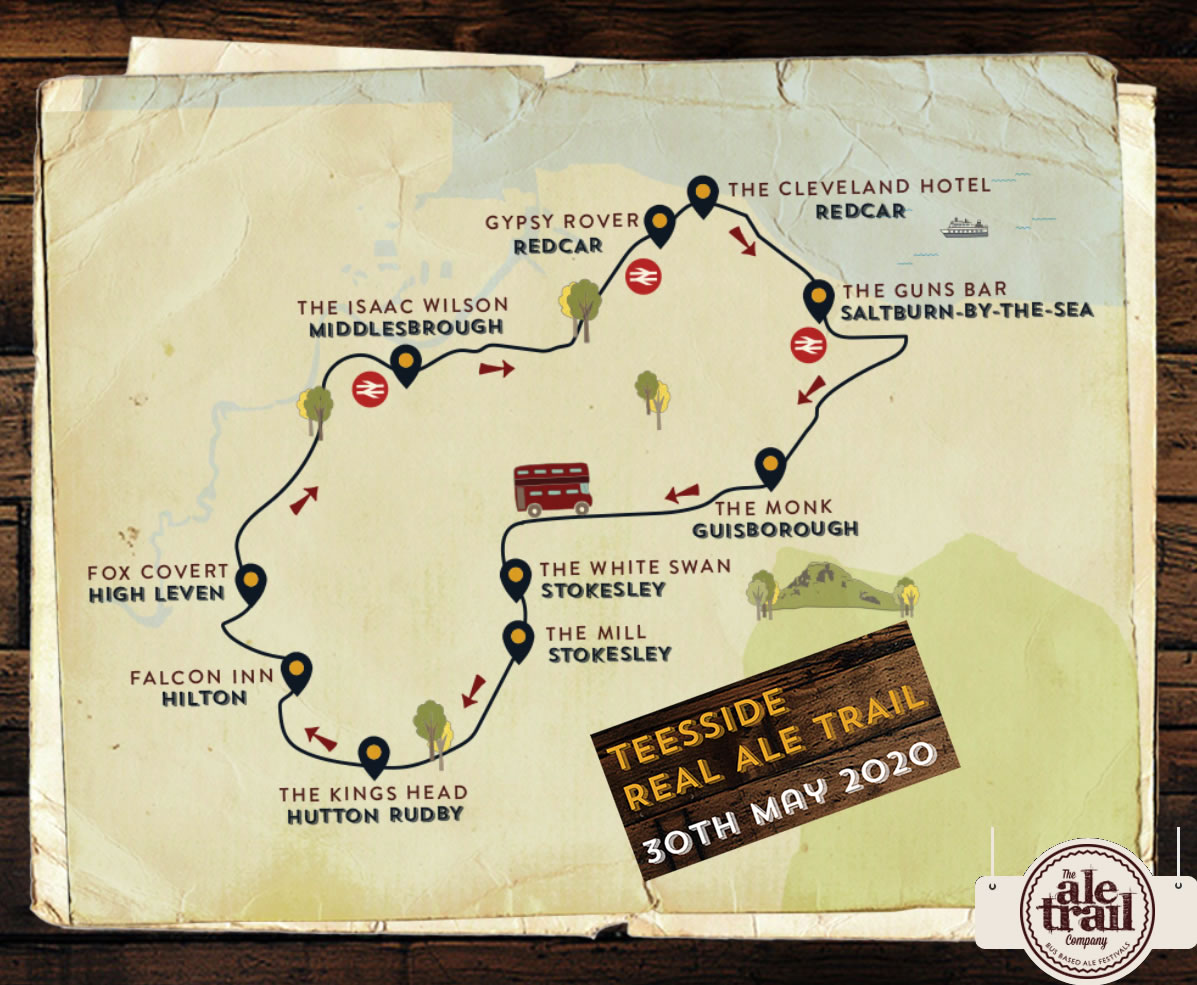 26 Feb

TEESSIDE Real Ale Trail 30th May 2020
AWARD WINNING REAL ALE IS COMING TO TEESSIDE IN 2020!
The Fox Covert is in. A NEW one-day moving real ale festival is coming to pubs in Teesside by bus! Spend the day visiting town and village pubs, celebrating local ales and food, without needing a designated driver!
The Real Ale Trail is heading to the North East of England for our first ever Teesside trail! The trails are about connecting people to rural pubs and tasting the local real ales made in that region. Keep an eye out for participating pubs!
Starting off in Middlesbrough, our buses will be travelling through Teesside – stopping off at Saltburn by the Sea, Guisborough, Stokesley, Hutton Rudby, Hilton and High Leven.
24 AND OVER!
Unfortunately, Kids, you can only board the trail event if you are 24 years and over. This is because us old farts adore the company of mature grown-ups who practice terrible dancing and enjoy a good sing-song on the bus! Our event is just not intended for the cool-kids of society, and anyhow you've got Ibiza and Love Island![/vc_column_text][/vc_column][/vc_row]